Since introducing "Top 10 movies on Netflix" feature, we have an assessment of what people are actually watching on the streaming service. Each day, the "Top 10" feature shows the most popular films and TV shows as viewed by subscribers.
But if you're looking for not only a quick rundown of the Top 10 most popular movies on Netflix, but also a little more information on what they're about and who's in them, we've got you covered. Below, we've assembled the current list of the most popular movies on Netflix in the U.S., along with more information about each film.
Bookmark this page to keep up with how the Top 10 changes from week to week, but for now, here's the current list:
10. The Adam Project
9. Monster-in-Law
8. Molly's Game
7. Sherlock Holmes: A Game of Shadows
6. The Rental
5. Blow
4. The Bubble
3. Four Brothers
2. Shrek Forever After
1. The Blind Side
Last updated April 8 to reflect the Top 10 movies on Netflix as of that date.
10. The Adam Project
Director: Shawn Levy
Writers: Jonathan Tropper, T.S. Nowlin, Jennifer Flackett, and Mark Levin
Cast: Ryan Reynolds, Mark Ruffalo, Jennifer Garner, Walker Scobell, Catherine Keener, and Zoe Saldaña
Year: 2022
Genre: Sci-Fi Family Movie
What It's About:
After accidentally crash-landing in 2022, time-traveling fighter pilot Adam Reed teams up with his 12-year-old self on a mission to save the future.
9. Monster-in-Law
Director: Robert Luketic
Writer: Anya Kochoff
Cast: Jane Fonda, Jennifer Lopez, Michael Vartan and Wanda Sykes
Year: 2005
Genre: Romantic Comedy
What It's About:
The love life of Charlotte is reduced to an endless string of disastrous blind dates, until she meets the perfect man, Kevin. Unfortunately, his merciless mother will do anything to destroy their relationship.
8. Molly's Game
Director / Writer: Aaron Sorkin
Cast: Jessica Chastain, Idris Elba, Kevin Costner, Michael Cera, Jeremy Strong, Chris O'Dowd, Joe Keery, Brian D'Arcy James, and Bill Camp
Year: 2017
Genre: Biographical Crime Drama
What It's About:
MOLLY'S GAME is based on the true story of Molly Bloom, an Olympic-class skier who ran the world's most exclusive high-stakes poker game for a decade before being arrested in the middle of the night by 17 FBI agents wielding automatic weapons. Her players included Hollywood royalty, sports stars, business titans and finally, unbeknownst to her, the Russian mob. Her only ally was her criminal defense lawyer Charlie Jaffey, who learned that there was much more to Molly than the tabloids led us to believe.
7. Sherlock Holmes: A Game of Shadows
Director: Guy Ritchie
Writers: Michele Mulroney and Kieran Mulroney
Cast: Robert Downey Jr., Jude Law, Noomi Rapace, Jared Harris, Eddie Marsan, and Rachel McAdams
Year: 2011
Genre: Period Mystery Action
What It's About:
There is a new criminal mastermind at large: Professor James Moriarty (Jared Harris), and not only is he Holmes' intellectual equal, but his capacity for evil, coupled with a complete lack of conscience, may give him an advantage over the renowned detective. Holmes' investigation into Moriarty's plot becomes more dangerous as it leads him and Watson out of London to France, Germany and finally Switzerland. But the cunning Moriarty is always one step ahead, and moving perilously close to completing his ominous plan. If he succeeds, it will not only bring him immense wealth and power but alter the course of history.
6. The Rental
Director: Dave Franco
Writers: Dave Franco and Joe Swanberg
Cast: Dan Stevens, Alison Brie, Sheila Vand, Jeremy Allen White, and Toby Huss
Year: 2020
Genre: Horror
What It's About:
Two couples on an oceanside getaway grow suspicious that the host of their seemingly perfect rental house may be spying on them. Before long, what should have been a celebratory weekend trip turns into something far more sinister, as well-kept secrets are exposed and the four old friends come to see each other in a whole new light.
5. Blow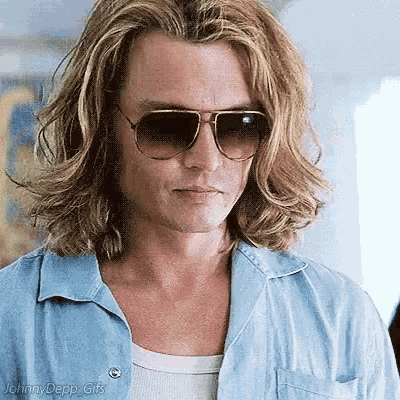 Director: Ted Demme
Writers: David McKenna and Nick Cassavetes
Cast: Johnny Depp, Penélope Cruz, Franka Potente, Rachel Griffiths, Paul Reubens, Jordi Mollà, Ray Liotta
Year: 2001
Genre: Biographical Crime Drama
What It's About:
In the turbulence of the 1970s, the international drug trade underwent a fast, violent and lucrative revolution – and one ordinary American was at its center. But in just a few short years, George Jung (Johnny Depp), a high-school football star single handedly became the world's premiere importer of cocaine from Colombia's Medellin cartel, changing the course of an entire generation. "Blow" is a high-velocity look at George Jung's spectacular rise and fall.
4. The Bubble
Director: Judd Apatow
Writers: Judd Apatow and Pam Brady
Cast: Karen Gillan, Iris Apatow, Fred Armisen, Maria Bakalova, David Duchovny, Keegan-Michael Key, Leslie Mann, Kate McKinnon, Pedro Pascal, Guz Khan and Peter Serafinowicz
Year: 2022
Genre: Comedy
What It's About:
The Bubble is a comedy about a group of actors and actresses stuck inside a pandemic bubble at a hotel attempting to complete a sequel to an action franchise film about flying dinosaurs.
3. Four Brothers
Director: Luke Sewell
Writer: John Singleton
Cast: Mark Wahlberg, Tyrese Gibson, André Benjamin, Fionnula Flanagan, Chiwetel Ejiofor, and Garrett Hedlund
Year: 2005
Genre: Crime Drama
What It's About:
When an inner-city Detroit foster mother (Fionnula Flanagan) is murdered in a botched holdup, four of her now-grown adopted children suspect it was no random killing. Rising musician Jack (Garrett Hedlund), former-Marine Angel (Tyrese Gibson), hotheaded hockey player Bobby (Mark Wahlberg) and settled-down husband and father Jeremiah (André Benjamin) go on the hunt for neighborhood criminal kingpin Victor Sweet (Chiwetel Ejiofor) while being trailed themselves by the local beat cops.
2. Shrek Forever After
Director: Mike Mitchell
Writers: Josh Klausner and Darren Lemke
Cast: Mike Myers, Eddie Murphy, Cameron Diaz, Antonio Banderas, Julie Andrews, Jon Hamm
Year: 2010
Genre: Animated Comedy
What It's About:
Longing for the days when he was a "real ogre," Shrek (Mike Myers) signs a deal with Rumpelstiltskin that turns his world upside down in the process. Donkey (Eddie Murphy) suddenly can't remember his best friend; Fiona (Cameron Diaz) is now a tough warrior princess; and Puss In Boots (Antonio Banderas) is one very fat cat! Together, they have 24 hours to restore happily FOREVER after.
1. The Blind Side
Director: John Lee Hancock
Writers: John Lee Hancock and Michael Lewis
Cast: Sandra Bullock, Tim McGraw, Quinton Aaron, Jae Head, Lily Collins, Kathy Bates, Ray McKinnon
Year: 2009
Genre: Biographical Sports Drama
What It's About:
The Blind Side depicts the remarkable true story of Michael Oher (Quinton Aaron), a homeless African-American youngster, who is taken in by the Touhys (Sandra Bullock in her Oscar-winning performance and Tim McGraw), a well-to-do white family who help him fulfill his potential. At the same time, Oher's presence in the Touhys' lives leads them to some insightful self-discoveries of their own. Living in his new environment, the teen faces a completely different set of challenges to overcome. As a football player and student, Oher works hard and, with the help of his coaches and adopted family, becomes an All-American offensive left tackle and now starts for the Baltimore Ravens in the NFL.
Source : Colider